Are you interested in setting up your own fund?
OpenFunds SICAV offers interested parties the ability to set-up and run their own fund. Your fund will be legally a "sub-fund" of one of the two OpenFunds SICAV and will be fully segregated from the other funds under the same umbrella. A "concierge" is going to accompany you through the whole process from the planning to the establishment and setting up of your sub-fund.
contact us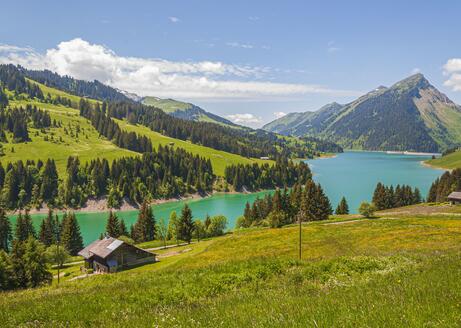 "All in Fee" priced services
Fund administration
Reporting and factsheets
Tax data is transmitted directly to the corresponding platforms

 
Risk management
Our partner uses SynoFin as a specialist system software to manage the risk of the fund. This ensures an automated monitoring of investment guidelines.
Management company with AIFM license
Our partner is regulated by the Financial Market Authority (FMA) of the Principality of Liechtenstein and has the license as an European Alternative Investment Fund Manager (AIFM).
Audit
We can work with different auditors for your fund. Currently, PwC Liechtenstein is the appointed auditor of our SICAV and of the sub-funds.
Custodian
We usually rely on Liechtensteinische Landesbank AG (LLB), which has been doing most of the financial affairs of the Principality for 150 years and is 51% state-owned. Moody's rating of the institute is Aa2 and AAA is the one of the Principality. For special needs like Crypto, Commodities, etc. we use a different custodian.
Your benefits when working with OpenFunds as private label partner
EU compatible sub-funds
Thanks to the membership of Liechtenstein in the European Economic Area (EEA), fund promoters benefit from full access to the European market.
 
Long-standing tradition in the area of private label funds
Access to Liechtenstein with its long standing tradition in the fund business.
 
Fast approval process
Our time to launch is max. 45 days from the signing of the contract to the opening of the subscription period to your new sub-fund.
 
Costs
Our set-up and ongoing costs are very competitive. We offer you an "All in fee", allowing you to clearly budget your costs from the outset.
 
Attractive tax system for funds
Income from funds is tax-exempt in Liechtenstein. Likewise, neither VAT and stamp duty apply.
 
High investor protection
Liechtenstein has implemented strict rules of conduct to protect investors invested in Liechtenstein funds. The business activities of the fund companies are reviewed by the supervisory authority and accredited auditors.
 
Custom and monetary union with Switzerland
Liechtenstein's membership in the EEA and customs and monetary union with Switzerland make it uniquely positioned to act as a bridgehead and as an important financial hub.