OpenFunds celebrates today its 10th anniversary
October 2023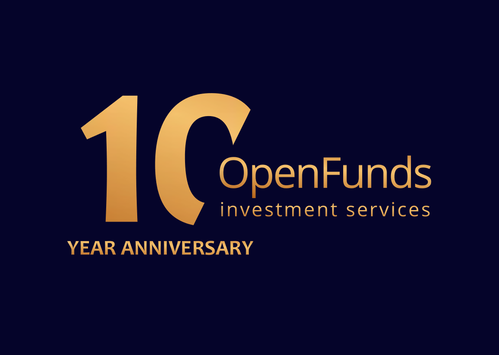 15. October 2023
OpenFunds celebrates its 10th anniversary, a milestone in our corporate history which we are proud of. 
When we embarked on our journey, we had the vision to "open up the Swiss fund market" by bringing interesting boutique managers with good track records and sound investment strategies to institutional investors in Switzerland.
We started in 2013 with one client, the Prestige Group. Over the years, we broadened our offering, adding interesting equity niche strategies like Tundra Fonder, our Frontier Market manager, Norron, our specialist for the Nordics, and Independent Capital Group with their focus on Natural resources investing. We strengthened our Private Debt offering with Chris Delgatto's Diamond Finance Fund and started working with ABR, a specialist in the volatility space. More recent collaborations include 2 specialist managers in direct real estate, Threestones Capital and the Deutsche Finance Group. 
To complement our distribution activity, we built up our business as a legal representative. Today we are working for around 150 foreign funds as their legal rep, some of which also use our distribution services. And together with our fund admin partner Accuro, we are active in the private label business. 
The most recent collaboration with Alquant brings us a step closer to be a "full-service provider" in the fund space, as their Finlens offering to digital market funds is an interesting addition for many of our existing clients. 
We are looking forward to the next chapter in our history and aim to make 2024 a year in which we dial up our marketing and sales efforts considerably, also using the 10-year anniversary as part of the message. 
We want to thank you for your trust and support and hope to continue our common journey for the next decades. 
For the co-founders
Siro, Craig and Stephan